COAPPARATION (Teil 3) Atelierstipendien: 2021 - 2022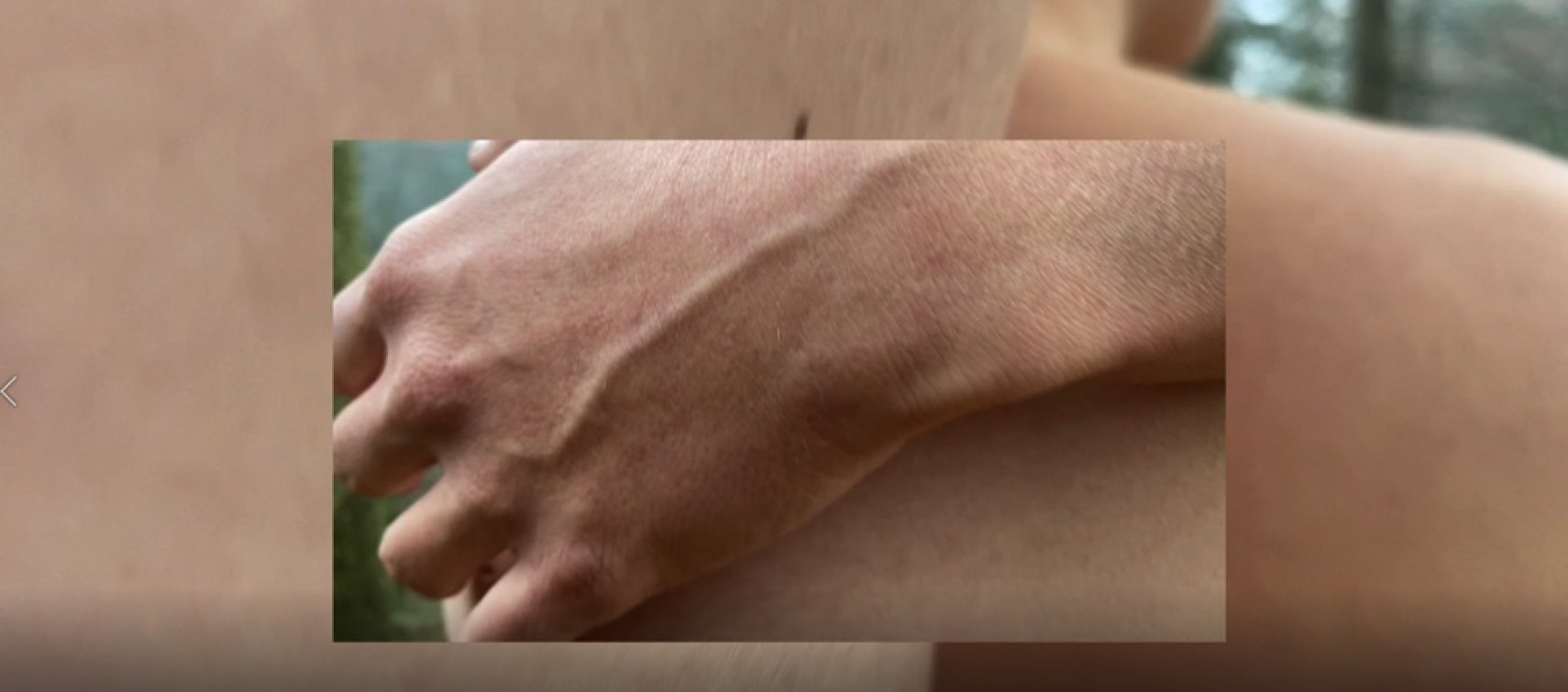 "If critical deconstructivist approaches emphasize the importance of language, text, discourse, and structure, performative arts feature works with the present body that simultaneously refers to more and exclusively to itself," writes Anngret Schultze with pointed contradiction. In her thealit project, text and body are to come into contact with each other and be exhibited in poetic form.
________________________________


STUDIO GRANT
01.-26.11.2021
COAPPARATION* takes a new turn in November with fellow Hannah Wolf and her project on delivery services and the people who deliver goods. It's all about bodies that perform delivery services in the centers of cities.
To this end, she interprets the components of the art word COAPPARATION as a whole negatively, insofar as one "[ends up] in neoliberalism. The cooperation, participation in an enterprise for the purpose of increasing capital. [T]hen I think of flows of goods and those who move them. [...] On the assembly lines, the ports, trucks, transporters, and then just the bicycles. These bodies, the mediators, move through the urban space carrying the loads that become joy at the door of others. [...] [O]f course, one is not supposed to see the burden that goes into this activity. What goes is moved to the outside of the cities.
What must remain visible is given a resonant name (Gorillaz) or an optimistic color (orange)." Planned is a work with photography, video and text.
Intermediate results of the emerging and successively lengthening video were shown daily after dark, for those passing by the Arbeitszimmer window front. (St.-Jürgen-Str. 157/159, Bremen)


Current title: "Body of Work"...
Soon at the MEDIATHEK available


______________________________


STUDIO GRANT
2.-30.10.2021
Alexandra Tatar has been following traces of her grandfather's work in Germany some 50 years ago and brings back new experiences, artistic analyses and results. Guided by the family interviews, she allows her paths to overlap with those of her grandfather, forming the contours of uncertain crossings. The shifts and gaps as found in her grandfather's recollections meet their critical and poetic reconstruction by the granddaughter's video work.
OPEN STUDIO & VIDEO SCREENING
27.-29.10.2021
Arbeitszimmer thealit
St.-Jürgen-Str. 157/159, Bremen


27.10.2021 (13:00-18:00)
28.10.2021 (13:00-17:00)
29.10.2021 (14:00-20:00)
VIDEOSCREENING
29.10. from 18h


The 3G-Rule apllies to access.
In the room you are kind request to waer a medical mask




Thu 28.10.2021

// 7 pm

LIVE ONLINE STREAM

Alexandra Tatar - Artist Talk:

Recollections of a cold war working body

or: "What is 'RASTPLATZ'?", he asks in Romanian.

or at our

twitch channel


Now at the MEDIATHEK available
This Project is funded by the Federal Ministry Republic of Austria, Arts, Culture, the Civil Service and Sport, The Romanian Cultural Institute in Berlin (RKI Berlin), Cultural Department City of Vienna, Bildrecht Gesellschaft zur Wahrnehmung visueller Rechte and thealit. Frauen.Kultur.Labor., Bremen.
________________________________


STUDIO GRANT
2.-30.09.2021
Part 1: Interview



Online Video Preview

To be seen at

Virtual Arbeitszimmer
on October 7 | 7 pm
This interview is the first part of the project, Sorrow, at the Traffic Year by YeLa An.
Four Korean artists share their racist experiences and their thought of the double oppression as Asian women in Austria and Germany before and after COVID-19. Indeed, they narrate why they thematize Asian female identities and Asian bodies in their artistic works.
This project is supported by thealit Frauen.Kultur.Labor., BMKÖS, and Bildrecht.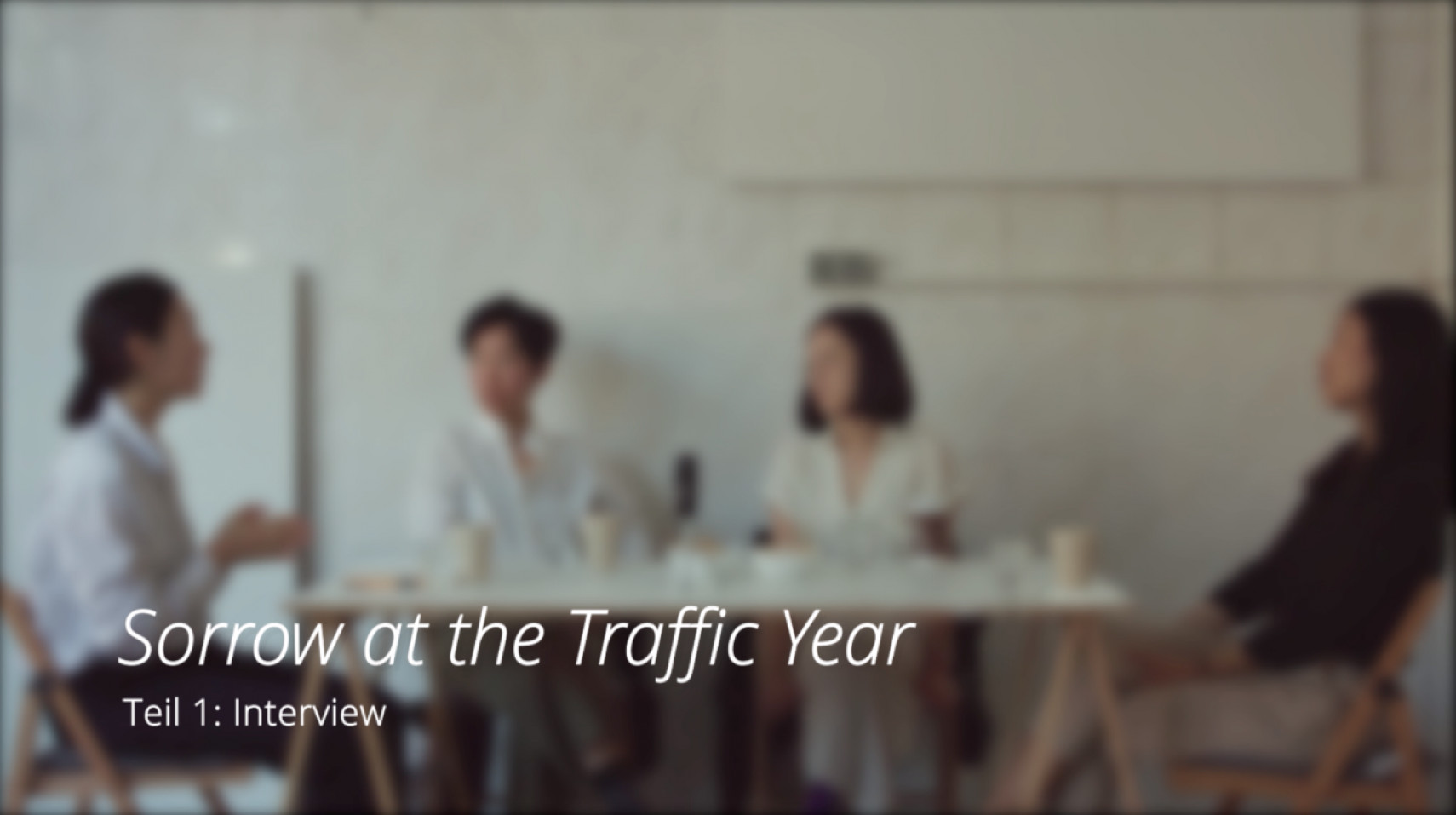 YeLa An currently based in Vienna, Austria. She studied post-conceptual art with professor Marina Grzinic at the Academy of Fine Arts in Vienna.
_For many years, she has been creating artwork concerning the mass media's former images of women and how they reflect the current state of gender (in)equality. Besides, her interest lies in analyzing the present representation of Asian women within Asia in relation to the occidental gaze.
____________________________
Arbeitszimmer:
COAPPARATION (Teil 3) Atelierstipendien: 2021 - 2022
COAPPARATION (Teil 2) Atelierstipendien: Sept. 2020 - April 2021
Programm im Rahmen von Fluidity (Februar bis Mai 2020)
COAPPARATION (Teil 1): Okt. 2019 - März 2020
Debate! Performing Antagonisms. Part 2 (Oktober 2018 - März 2019)
DEBATTERIE! Teil 1, Oktober 2016-April 2017
Lesung Queer Story 27.01.2016
The Wildes - A Victorian Salon, 7.10.2015
Buchpräsentation ***quite queer*** 16.12.2014
Vortrag: Vom 'Freudenmädchen' zur 'Sexarbeit' - 02. Juni 2014
Lesung Queer Strory 28.11.2013
>Schutzraum< Lesegruppe - Juni-September 2013
Archival Activism: Zanele Muholi & Dagmar Schultz in dialogue, 22.01.2013
Lesung: Träume Digitaler Schläfer, Do. 10.05.2012
quite queer Lesegruppe, Juni 2011-September 2012
Szenische Lesung, 03.03.2011
Forschungsprojekte: Was ist Verrat?, 10.2010-01.2011
Lesegruppe "Was ist Verrat?" April 2010-Januar 2011
Buchpräsentation: Nervenkostüme, 20.02.2010
MARS PATENT - space for free, 04.12.2009-12.02.2010
Streikladen, 15.06.-20.07.2009